A look back at… : the charity concert for the benefit of the Maison de la Gendarmerie Foundation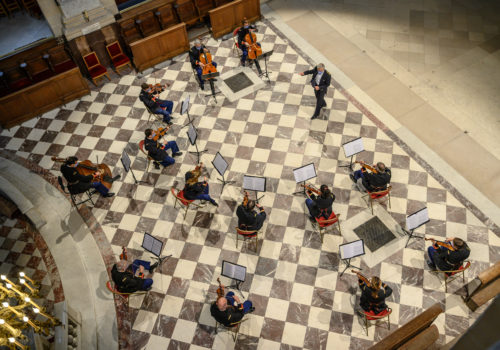 Since February 16th, the annual concert in honor of wounded or deceased gendarmes in service is available on the official Youtube channel of the Gendarmerie National.
On the occasion of this concert, you will be able to listen AND see the Republican Guard string orchestra as well as two singers from the French Army Choir perform Mozart, Verdi, Brahms, but also Aznavour and Jean -Michel Jarre!
This concert is also an opportunity for the Maison de la Gendarmerie Foundation to collect donations to support the families of gendarmes wounded or deceased in service.
To watch or re-watch this exceptional concert, click below!