Our clarinet players at the top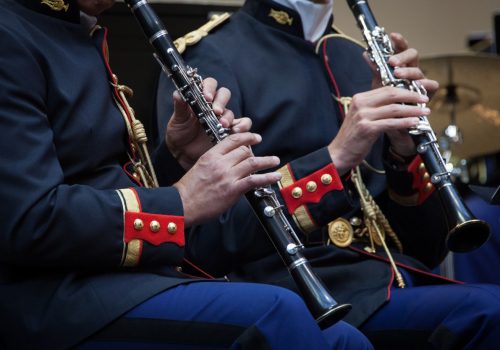 Do you like the clarinet in all its forms?
Do you want to discover pieces with only this instrument?
Or are you simply in need of music?
So don't hesitate to listen to two pieces recorded by the clarinet sextet from our harmony orchestra. Yu can listen to them here and here.
And take a good look at the photos below, you will have a clue for our future video …