Colonel François Boulanger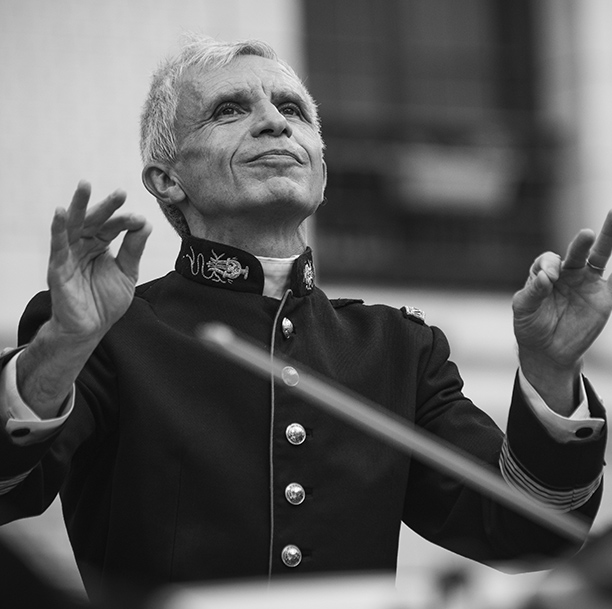 Orchestra conductor

Colonel François Boulanger has been Conductor of the French Republican Guard Orchestra since 1997. He is only the ninth conductor of this prestigious orchestra, founded over a hundred and fifty years ago.
He conducts the various musical ensembles of the orchestra (string orchestra, wind orchestra, etc.) in a range of settings; from official performances at state occasions to larger concerts for public audiences. In addition to countless performances in France and throughout the rest of Europe the orchestra has performed at events in the United States and Canada as well as in Asia (notably in China, Japan, Korea and Singapore.) With a particular eye on the selection of music, during his years with the French Republican Guard Orchestra he has focused on preserving and exploring traditions.
Before entering the French Republican Guard Orchestra, François Boulanger received five awards from the Higher National Conservatory of Music of Paris. He has also won the First Prize, as a pianist and organist, in three international contests; the young conductors contest in Besançon and the percussion contests in Paris and Geneva.
During these earlier years he was also invited to perform solo with orchestras such as the New Philharmonic Orchestra of Radio France and had the opportunity to conduct the Paris Opera Orchestra, the Royal Orchestra of Oslo, the National Orchestra of Ukraine, the Philharmonic Orchestra of Moscow and the Orchestra of Taiwan among others.