Colonel Sébastien Billard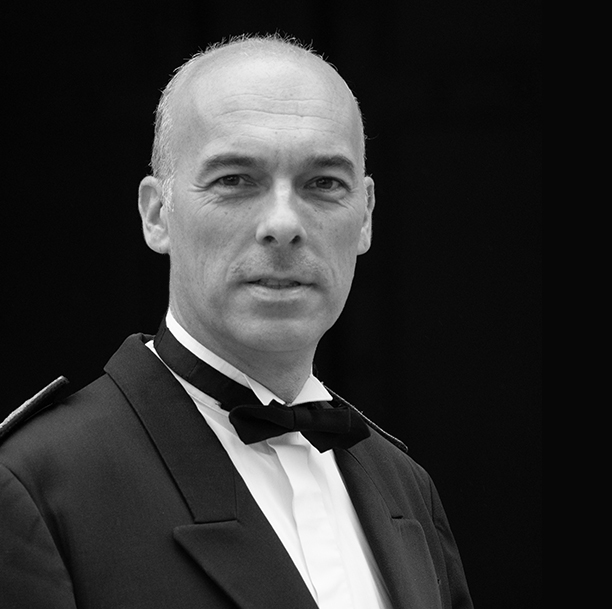 Assistant conductor
After studying clarinet in Rouen and conducting in Reims, Sébastien Billard joined the National Conservatory of Music in Paris where he studied with Jean-Sébastien Bereau, Mickael Levinas, Jean-Claude Raynaud, Frédéric Durieux, Jacques Charpentier and Michel Merlet.
He received the First Prize in orchestra conducting, for which he was awarded the Jean-Paul Rieunier Prize, and continued his training with Myung Whun Chung and in sessions with the orchestras of Avignon and Nancy.
After conducting the orchestras of the Rouen Conservatory and the university orchestras of the Choir and Orchestra of the Grandes Ecoles and the Choir and Orchestra of the University of Paris, Sébastien Billard joined the Republican Guard Orchestra in 1997 as Assistant Conductor. Since then, at the rank of colonel, he has directed a large repertoire with some of the greatest international soloists.
Sébastien Billard has been invited by the orchestras of Cannes, Bayonne, Nice, Nuremberg and Avignon, with whom he has a close collaboration. He is also regularly invited as artistic director for recording sessions.