French Republican Guard symphony orchestra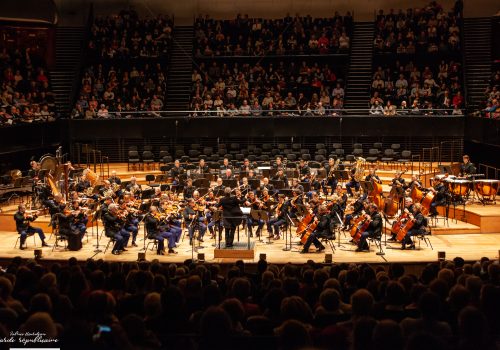 Do you like all instruments equally, strings as much as brass, winds or percussion? You will enjoy the concerts of the Symphony Orchestra of the Republican Guard.
This orchestra plays the greatest pieces of the symphonic repertoire of the XVIIth century to the present day, interpreted by the sixty musicians composing this orchestra. The French public is not the only one to have had the chance to hear the Republican Guard Symphony Orchestra, as they have toured extensively, in 2014 for a tour of China, and more recently, in Germany, and this, two years in a row! During concerts in France, this orchestra has had the honor of accompanying great lyric voices such as Karine Deshayes, Magali Léger, Natalie Dessay and Julie Fuchs, but also international soloists such as violinists Nemanja Radulovic and Svetlin Roussev, cellists Emmanuelle Bertrand and Lluis Claret, pianist Jean-Philippe Collard and trumpet virtuoso Lucienne Renaudin-Vary.