The French Army Choir singing in Stockhausen's "Samstag Aus Licht"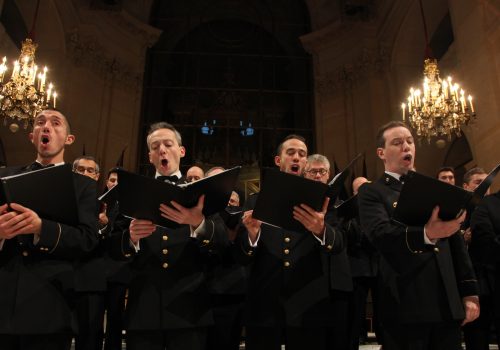 At the end of June, while the heatwave was striking Paris, the singers of the Choir had to wear a cassock to participate in Karlheinz Stockhausen's "Samstag aus Licht".
This production, directed by Maxime Pascal of the ensemble Le Balcon, and the remarkable participation of the Choir, were widely praised by critics.
You can read the dedicated articles (in French) from Télérama, Franceinfo, and Olyrix.
Télérama : "The Farewell to Lucifer is the chosen domain of the French Army Choir (superb male voices)."