The Choir and Orchestra album "Paris je t'aime" still in stores!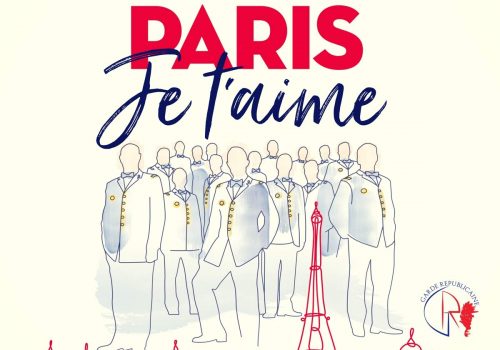 Since April 5, 2019, the French Army Choir and the Republican Guard Orchestra album "Paris je t'aime" is available at all record stores and on download platforms.
"Is there any better way to celebrate Paris than with songs? Paris, the city of lights that makes the world dream, has given birth to the most beautiful melodies of French songs. Famous singers, such as Aznavour, Brel, Dassin, Dutronc, Gainsbourg, Trenet and many others, they all sang their love for Paris, evoking its popular neighborhoods, its trendy neighborhoods, the Paris of lovers, that of tourists , Paris by day, by night, in spring…
Today, it is the French Army Choir , an exceptional ensemble of 40 magnificent men voices who enchant us by revisiting Les Champs Élysées, Il est 5 heures Paris s'éveille, Le Poinçonneur des Lilas, Valses de Paris, Les feuilles mortes…
Accompanied by the Republican Guard Orchestra, these warm, thrilling, agile, and sometimes funny, but always moving voices are masterfully directed by their conductor Aurore Tillac.
"Paris, je t'aime !"
Listen to their version of Joe Dassin's "Champs Élysées", one of the song in the album, following the link below :